The company
BT Group is one of the world's leading telecommunications and network services providers. They provide global communications services and solutions, serving customers in 180 countries. The company is investing heavily each year in security research and development of technologies ranging from quantum secure networks to industry-leading AI and data visualisation capabilities, with the aim of future proofing national communications infrastructure in a quantum-enabled world.
The partnership with the Hub
BT has a very broad R&D portfolio spanning components for quantum systems, quantum secured networks, new cryptographic and communications protocols, free-space and next generation quantum communications. BT's association with the Hub dates back to the first phase of the UK National Quantum Technologies Programme, when the company came on board as a major Hub partner with a strong interest in the Hub's work in quantum networking. This relationship was firmly established in 2015 when a consortium of Hub, BT and Toshiba Research Europe Ltd (TREL – now Toshiba Europe Ltd) investigators secured additional EPSRC funding to extend the Hub's UK Quantum Network (UKQN) from Cambridge Science Park to the ICT tech cluster in and around Adastral Park, BT's Research & Innovation Labs campus, and Innovation Martlesham (a concentration of over 100 tech companies). BT had already successfully collaborated with Hub partners Toshiba, ADVA Optical Networking and NPL in a small-scale field trial of QKD technology deployment over their fibre network the year before, in 2014.
Their work with the Hub on UKQNtel, the 125km-long UKQN extension to the telecommunications sector, demonstrated the successful integration of emerging, high-performing quantum communications technology over standard commercial grade optical fibre which comfortably accommodates quantum and non-quantum data traffic. The deployed QKD technology shares data encryption keys via an ultra-secure quantum channel over the same fibre that carries the encrypted data itself. UKQNtel has been established as a test-bed for device and system trials, proof of principle experiments, integration of quantum and conventional communications, and quantum application and service demonstrations for stakeholders, customers and the wider public.
Looking ahead
Since the establishment of the UKQNtel testbed, BT has cemented its status as a major stakeholder in the research and development of quantum communications products and services through their ongoing partnership with the Hub coupled with their involvement in a number of high-profile ISCF and EU funded projects. They have continued their collaborative relationship with Toshiba and other partners of the Hub (KETS, the National Physical Laboratory (NPL), the Universities of Cambridge, Glasgow and Sheffield, Heriot-Watt University, Queen's University Belfast, and Royal Holloway, University of London) as part of the AQuaSec project aiming to develop new quantum-resistant algorithms while also implementing new ultra-compact QKD prototypes based on photonic integrated circuit (PIC) technology. In 2020, as part of AQuaSec, the company announced the successful deployment of a 6 km quantum-secure network using existing Openreach fibre, securing data exchange between the National Composites Centre (NCC), the UK's world-leading composite research and development facility, and the Centre for Modelling & Simulation (CFMS) in Bristol. More recently, BT have secured further ISCF funding, again with a number of Hub partners (Nu Quantum, ArQit, Duality, Fraunhofer UK, NPL, the Universities of Bristol and Strathclyde, and Heriot-Watt University) to lead AIRQKD, which aims to trial quantum secured communication over free space, bypassing many of the vulnerabilities faced by traditional wireless 5G communication.
In the same vein, BT is collaborating once again with Hub partners (project lead ArQit, NPL, the Universities of Cambridge and York, and Heriot-Watt University) in the development of free-space quantum communications at extra-terrestrial scales using satellites. The ISCF funded 3QN project seeks to address the well-known distance limitations of QKD – the loss in optical fibre for transmissions greater than a distance of about 150km making QKD use impractical over large terrestrial scales. QKD through free space, on the other hand, can be less sensitive to distance. Satellites therefore provide the means for distributing keys across very large distances between end users spread across countries or continents, and facilitating global QKD networks.
Beyond the UK, BT is involved in large scale research consortia, notably the European Union Horizon 2020 funded OpenQKD, with long-term collaborators and Hub partners ADVA, ID Quantique, NPL, Toshiba and the University of Cambridge. The project aims to create and test a prototype pan-European quantum network infrastructure that will experimentally trial the future security of critical data applications in the fields of telecommunications, health care, electricity supply and government services, and kick-start a European competitive QKD industry. BT is contributing its expertise on the requirements needed for robust operation in a real-world optical fibre network provider environment and in assessing QKD's business value.
Similarly, BT is pursuing its interests in global-scale, free-space quantum communications through involvement in the international QKDSat consortium, partly funded by the European Space Agency and led by ArQit, which seeks to demonstrate how quantum communications technologies integrated inside space-based infrastructure can help secure critical infrastructure at long-distance scales. The projects involving partners such as QinetiQ (Belgium), Teledyne e2v and several key players in Germany, Austria, Canada, the Czech Republic and Switzerland, is expected to contribute to a growing market for satellite operators, ground segment providers and prime manufacturers.
BT's future ambitions around quantum communications will seek to commercialise the technology. Current steps include the building of business cases together with ongoing technology assessment as well as overall system security design. A recent contract was signed with ArQit for the provision of satellite QKD in the UK, and BT is continuing to explore the potential for building a terrestrial QKD network. In the longer term, BT is committed to ongoing quantum research, with the ultimate goal of a full quantum internet.
Speaking about BT's partnership with the Hub, Andrew Lord, BT's Head of Optical Networks Research, said: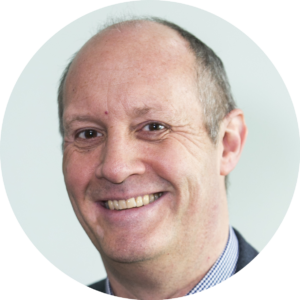 "We couldn't have been even close to the position we are in today on quantum without the close interaction with the Quantum Communications Hub and the associated support from Innovate UK. The access to world-class research has unlocked the power of quantum for us and I am excited to see how we now start to commercialise it."
Hub Director, Professor Tim Spiller said: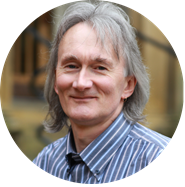 "Demonstrations of both networked quantum communications, and applications that leverage these, have been an essential part of the Hub's portfolio since we started. Collaboration with BT has been crucial to our establishment and operation of the UK Quantum Network, and we very much look forward to continuing collaboration our partnership as the network expands and new applications emerge"
Download a summary of this case study: